WJNK-LP Analog 34 is Off the Air
- Posted June 1st, 2015 at 6:19pm
Analog channel 34 has been off the air since this morning. It is a 3ABN owned and affiliated low powered analog station. It currently has a construction permit to have a low power digital channel 28. I don't know if they have had an equipment failure with analog 34, or if they have cut off the analog channel for good and will bring digital 28 on the air shortly. If anything else changes, I will post it here.

lug1
- Posted on June 16th, 2015 at 1:37pm
WJNK-LP 34 is back on the air today. It is still analog so I guess they had equipment failure.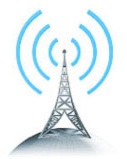 NashDigie
- Posted on June 16th, 2015 at 3:53pm
Yeah, I happened to see it earlier. I was about to post about it.