MeTV is Going to Be Coming to Either 2.2 or 2.3
- Posted January 16th, 2016 at 4:39pm
Thanks to Alaska1 for pointing this out, They (WKRN) have been putting a channel bug at the bottom right corner of the screen on the Justice network on 2.3. The thing is, it says WKRN 2.2 instead of 2.3. Both I and Alaska1 are wondering will that mean Justice network will be moving to 2.2 and MeTV will be coming to 2.3? I don't know, but I will try and find out. If I hear something, I will post it here.

kpople@yahoo.com
- Posted on January 19th, 2016 at 4:02pm
Please post here on February 1st if ME-TV shows up. I will be out of state until April but I have been hoping for a long time to see ME-TV come to Nashville. thanks, kp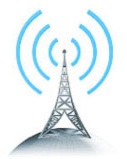 NashDigie
- Posted on January 19th, 2016 at 6:33pm - Edited
I sure will! By the way, I never did hear anything back from my e-mail to WKRN about whether MeTV would be showing up on 2.2 or 2.3. So, right now, I don't know what channel it will end up on.