A Note about WJFB 44
- Posted September 24th, 2019 at 11:43pm
I have found that WJFB is having some problem with their transmitter. What? I don't know. I have contacted someone in the company about it. It all started when they switched networks Sunday night. When they came back on the air, they were not at full power. Then today at around 4pm, it went down even further. When I hear something else, I will post it.

stilgar
- Posted on October 6th, 2019 at 8:26pm
Just wondering if anyone has heard any news about WJFB. Prior to the channel swap I had a good signal to it. With the exception for a little bit on the first day, I still haven't been able to get a signal afterward.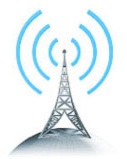 NashDigie
- Posted on October 6th, 2019 at 10:39pm
Sorry, I thought I had posted what they replied back to me. I will post it right now.