WTNX-LD Update
- Posted August 29th, 2022 at 7:05pm
WTNX-LD channel 15.1 is now showing Telemundo. Also, there is no 15.2. I would like to thank RonG for the update. Until more news breaks, that's all for now.

RonG
- Posted on August 31st, 2022 at 11:12pm
I noticed WSMV's main channel is also on channel 15 as 4.10. There are no subchannels. Both 15.1 (WNTX-LD) and 4.10 (WSMV-HD) are in 1080i.

n2radio
- Posted on September 4th, 2022 at 1:13pm
As expected, Gray has launched Telemundo in Bowling Green also. W34FG has been a translator for WBKO for the last year or so. It is no longer a simulcast of WBKO (-1 ABC, -2 Fox, -3 CW) and is now identifying as WBGS-LD with Telemundo currently on 34-3 at 720p. I suspect this is a work in progress since it has just shown up in the last 24 hours. There is also a 34-4 with a blank screen. These are the only two channels being mapped (34-3 and 34-4). There is not yet any PSIP info for either channel. It would be great if they added CW in HD (720p) on WBGS-LD since it runs in 480i on 13.3.

RFCCLebanon
- Posted on November 21st, 2022 at 12:29pm
I just saw where WTNX is going to have a 5 PM newscast starting on Monday

RFCCLebanon
- Posted on November 27th, 2022 at 7:34pm
More on Noticias Telemundo Tennessee on WTNX-LD: Carlos Figueroa, one of the anchors, spent several years as a field reporter for WSMV if memory serves me correctly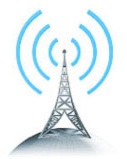 NashDigie
- Posted on November 27th, 2022 at 8:48pm
Thank you. A quick search came up with this picture. "https://media-exp1.licdn.com/dms/image/C4E03AQGz46FZJ2BKJg/profile-displayphoto-shrink_800_800/0/1667952127849?e=2147483647&v=beta&t=9opCrg3ZaS-UZctD4b5Jrl033H8MAc8HA1uzit9DWCM" I don't know if this is what the news set will look like or this maybe from something else.