WKUW 40 Has Made Changes
- Posted June 23rd, 2021 at 7:28pm
Thanks to CableCutter and RonG for the information. WKUW 40 has made some changes. They have put paid programming on both 40.1 and 40.4, while putting "Timeless TV" on 40.2 and "MMN" on 40.3. They have done away with 40.5, 40.6, and 40.7. Timeless TV is a network showing old classic TV shows like Beverly Hillbillies and others. Per a Reddit article about MMN, "Magnificent Movies Network is a glorified infomercial channel that HC2 is now carrying on their stations that wraps public domain movies around infomercials to trick you into watching." Both networks are owned by HC2 Broadcasting, WKUW's owner. Now this might mean they are being fillers until they can secure other networks. Until more news breaks, that's all for now.

xmguy
- Posted on June 24th, 2021 at 10:07am
I guess there's no reason to want to get this LP now. I do wish I could get WNPX for Ion and it's sub channels.

Brentwood OTA
- Posted on June 25th, 2021 at 8:48am - Edited
I did enjoy watching some of "Road to Bali" on MMN yesterday. Here's the schedule for Timeless TV: https://timelesstv.com/Whats-Airing.html

myvols2002
- Posted on June 30th, 2021 at 10:18am
Wish that I had a better signal here in Lafayette. It in and out most of the time. I believe that I would like Timeless TV.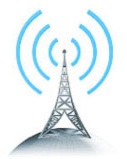 NashDigie
- Posted on June 30th, 2021 at 1:45pm
Well, with Timeless TV, you are not missing much. It is just a few programs like Bonanza, Beverly Hillbillies, etc. What I mean by not missing much is because what programming they do have, they repeat over and over with only one or two episodes, and also, they sometimes show paid programming as well on that channel. It's mostly paid programming with a little bit of old shows mixed in.

JDC
- Posted on June 28th, 2021 at 3:57pm
The new Channel 40 sucks. However I am able to pick up Channel 42 (WLLC/Univision) for the first time ever here in La Vergne.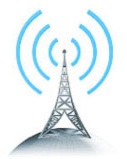 NashDigie
- Posted on June 28th, 2021 at 4:40pm
The channels on 40 may change in the future. When I find out something, I will post about it. About 42, I was wondering if their channel was up and running because I can detect something on that channel, but not enough to decode the signal. I will post about that. Thank you for your information about WLLC 42.

JDC