WKUW-LD 40 is Off the Air and Switching Channels
- Posted October 19th, 2018 at 5:31pm
As most of you have probably already noticed, WKUW-LD channel 40 is off the air. I just e-mailed them last night, and I got an answer from them today. They are off the air (and will be for two weeks) so that they can switch channels. They are probably going to change channels from 40 to 28. Also, they will be going from 15kw down to 10kw. When they come back on the air, we will see how the going down in power will effect the reception. Until then or when more news breaks, that is all for now.

wurtzel.adam
- Posted on October 31st, 2018 at 8:45pm
This is helpful info, thanks. Does this mean that Channel 28 (currently ION and subchannels) will move at all? Or will the WKUW channels (Buzzr, etc.) be added as subchannels of channel 28? Starting with 28.7? Thanks!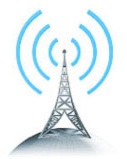 NashDigie
- Posted on October 31st, 2018 at 10:25pm - Edited
Yeah, I hear this a lot. Channel 28 (WNPX, ION) is actually broadcasting on channel 36 and has always been. It will stay on channel 36 until September or October of next year. When you do a channel scan on your TV, your TV picks up channel 36 and reads information within the signal that tells it to display it on channel 28. Yes, WKUW has been broadcasting and displaying on channel 40, but when it starts broadcasting on channel 28, your TV will read that same information and display it on as before on channel 40. I hope I have explained it well. Please let me know if you have any more questions.

cdg
- Posted on November 5th, 2018 at 7:22pm
Any word on how much longer WKUW-LD 40 will be off the air?

stilgar
- Posted on January 13th, 2019 at 6:06pm
Have you heard anything about WKUW? I emailed them and they said they were back the air and to rescan. I have tried, but I get nothing (not even a weak signal). I wonder if anyone else is getting anything or is it just me?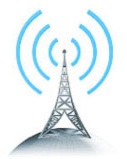 NashDigie
- Posted on January 13th, 2019 at 8:09pm - Edited
Yeah, I don't know what they meant, because I have had no problems when they were on channel 40, but I have been watching out for them to come back on the air and nothing. I was actually going to e-mail them either tonight or sometime tomorrow. I will see what they say and will post it here on the website.