WKUW-LD 40 is Back on the Air, Again!
- Posted February 1st, 2019 at 2:38pm
Well, WKUW-LD channel 40 is back on the air again. Hopefully, for good this time. I think I saw it come on the air a little after 1:30pm. Unless any more news breaks, that is all for now.

cdg
- Posted on February 1st, 2019 at 7:47pm
It's about time I was having withdraw from not being able to watch Quest TV.

stilgar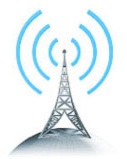 NashDigie
- Posted on February 4th, 2019 at 6:08pm
That's probably because when they were on channel 40 before, they were broadcasting at the highest in power they could at 15kw, but now that they are broadcasting on channel 28, they had to cut the power down from 15kw to 10kw. So, that maybe what has happened here.