W35DZs New Plan
- Posted May 31st, 2022 at 10:13pm
I just saw that Mr. Winemiller, owner of Lowcountry 34 Media, LLC, the owner of W35DZ, Cookeville/Algood, TN, has just filed a new minor minor modification application to change the future height and power of W35DZ. In order to expedite W35DZ to the air, they are going to use existing transmission line and other equipment that's already on the tower. In doing so, they have filed to lower the antenna height and power. Height will be going from 39.6 meters (~130 ft) down to 15.2 meters (~50 ft), while the power will be going from 15kw down to just 3kw. I believe this is temporary just to get the station on the air the quickest they can. In my opinion, they will probably go back to the previous plan of higher on the tower and higher power in the future. Until more news breaks, that's all for now.

Leatherneck97
- Posted on May 31st, 2022 at 11:35pm
Where did you see that information at?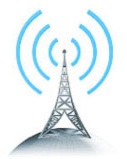 NashDigie

xmguy
- Posted on June 2nd, 2022 at 2:05pm - Edited
I'm LOS to WCTE now. Not sure what this change will mean for my reception of W35DZ. If I could receive it at all. I'm sure I will "see" some signal. Just probably not decodable. Was there any ETA on when they might be on-air, even at the lower-lower power?