W29FR in Lebanon is Off the Air
- Posted August 1st, 2023 at 8:11am
W29FR channel 29 which broadcasts from Franklin Road near Lebanon is off the air due to a preamplifier being burned out. The chief engineer says parts are ordered. The station rebroadcasts WTNX-LD channel 15 in Nashville, which is 4.10 WSMV-HD and 15.1 Telemundo. I would like to thank TNOTA on the AVSForum Nashville thread for the information. Until more news breaks, that's all for now.

Leatherneck97
- Posted on August 1st, 2023 at 10:43am
Any news what will be taking the place of the currently empty channel on 4.2 or nothing yet?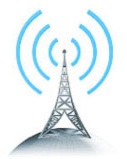 NashDigie

Leatherneck97
- Posted on August 2nd, 2023 at 12:18am
WJFB and the rest of the stations are back online with the exception of WRTN. I cannot receive that station. WKUW is showing 1 channel that says AW. So it reverted back to basic settings for their transmitter. The rest are alright with the exception of my absense of knowledege WRTN.