W29FR Channel 29 is On the Air
- Posted October 10th, 2021 at 1:54pm
Right now, as I type this, W29FR channel 29 is on the air broadcasting. It is broadcasting at just 15kw at the old WJFB location on Franklin Pike just outside of Lebanon in Wilson County. I am just a little too far out to receive the channel. According to Rabbitears.info, they have it listed as simulcasting WSMV. For example, 29.1 is showing WSMV 4.1, 29.2 is showing WSMV 4.2, etc. By the way, if there is anyone who lives in or around Lewisburg, could you let me know if it is in any way interfering with your reception of W29DM channel 29 of Lewisburg? Until more news breaks, that's all for now.

xmguy
- Posted on October 10th, 2021 at 6:45pm - Edited
Since I lose WSMV (RF 10) very often at night here in McMinnville. I wish their new station had higher power/height. Even when they launch on 3.0 (WNAB RF 30/ QAM256), I won't be able to receive them. Distance, and signal density. I just looked at the locations, and signal radiations of both RF 29s. I'm shocked the FCC allowed them both. I can see MAJOR issues where the two meet.

hdrick103
- Posted on October 11th, 2021 at 6:58am
I'm not sure I understand their logic simulcasting WSMV's signal from a tower outside Lebanon. WSMV has one of the most powerful transmitter and greatest coverage of any TV station in Nashville. It would have made more since if WKRN had invested in a tower east of the city. It has the weakest signal of any of big three networks in Nashville except WNPT.

brookskc
- Posted on October 11th, 2021 at 7:40am
FYI. Since Saturday 10.6 has been showing up on my scans. I live in Dickson. I usually start receiving a "blank screen" before a station goes live.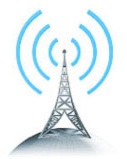 NashDigie
- Posted on October 11th, 2021 at 1:30pm
That 10.6 might actually be them testing out 30.3 Comet broadcasting on channel 4 getting prepared for Oct. 14th. For some reason, when they test out Comet, they have it where if you do a scan, it might be picked up and then it might not. Some might ignore it, and some might have two 30.3 channels (one from channel 4 and the other from channel 17). All receivers act differently.

hdrick103
- Posted on October 11th, 2021 at 12:38pm
WDHC-LD is a low-powered television station that is licensed to and serving Dickson, Tennessee. It was affiliated with the Youtoo America programming service, as the station is currently silent, and it is owned by R & F Communications, Inc. of Dickson, Tennessee. It broadcasts on VHF channel 6. It looks like The Action Channel is coming soon to 6.1, along with QVC , The Family Channel and JTV.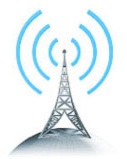 NashDigie

xmguy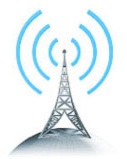 NashDigie
- Posted on October 12th, 2021 at 10:22am
If the two stations you are talking about "being too close" are WDHC and WRTN, I should point out that even though they both use channel 6 as their virtual channel, WRTN actually broadcasts on channel 8 right now, fixing to move to RF channel 17. I have already asked Rick of WRTN about this situation, and he said "they [WDHC] will have to change their virtual channel."

hdrick103
- Posted on October 11th, 2021 at 1:51pm - Edited
I don't receive it in Lebanon, TN but I did see a posting on the internet that it is coming soon to Dickson. The station is licensed in Lebanon, KY will actually broadcast from Dickson, TN. The station shows up in the Louisville, KY DMA. The tower is 813' at 3kwDA with a 56 mile contour. The station streams live on the internet with The Family Channel but anyone living in or around Dickson, TN should be getting this channel if it is actually on the air yet. https://wdhc-tv6.com/live/

Brentwood OTA
- Posted on October 12th, 2021 at 8:53am
Can't get W29FR channel 29 here between the Brentwood hills either. Still no WSMV for us.

JDC
- Posted on October 12th, 2021 at 11:06pm
OAN: It appears theGrio tv channel — which is what LightTV changed into in January — is now on Channel 42.3. It replaces the spot that was held by AMGTV.

videohead311