W15ER-D Call Letters Upcoming Change
- Posted July 21st, 2022 at 3:04pm
I just found out that W15ER-D, which simulcasts WSMV and is owned by Gray Television, has submitted an application to change the call letters of the station. Beginning August 1st, W15ER-D will become WTNX-LD. I know that wasn't much news, but until more news breaks, that's all for now.

Leatherneck97
- Posted on July 22nd, 2022 at 3:10pm
I just seen a post on avsforum that when they applied for the call sign change they also applied for a change for telemundo nashville.

RonG

Leatherneck97
- Posted on July 23rd, 2022 at 11:18pm
W35dz has come online in Cookeville but I haven't been able to receive the channel yet.

aludra
- Posted on July 27th, 2022 at 1:10pm
Hey NashDigie....Looks like channel 44(25rf) has a new sub...It is called EMLW 44-12....Bars so far...Just happened to notice it and thought I would bring to your attention...Great website as always! Mike

Leatherneck97

RonG
- Posted on August 1st, 2022 at 4:33pm
I have not been receiving W15ER-D for a week now. I'm wondering if it is still on the air. Also, I started receiving WNPX-LD (channel 20) this afternoon. 20.1 and 20.3 were both airing Daystar and 20.2 was music with scripture in the background. They were identified as 20.1 - WNPX, 20.2 - Latino and 20.3 as Brazil. I don't know why it is identified this way. They may not have everything ready to go yet.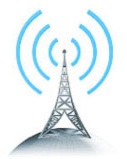 NashDigie
- Posted on August 1st, 2022 at 5:28pm
Yes, I forgot to mention that, that WTNX-LD (formerly W15ER-D) is now off the air. It has been off the air for quite some time now. I don't know if they are in the process of switching that over to airing Telemundo or not, because that is where the Telemundo network will be airing. Yes, I have noticed that WNPX-LD channel 20 is now broadcasting more. It started broadcasting with more power at about noon today. Even though it is using more power, I still can't receive it. I have just noticed by other people's reception of the channel, and yes, that is their call letters. The reason for them having those call letters is because back in the "good old" analog days, they use to simulcast (or repeat) WNPX's analog broadcast in Nashville where WNPX's full power analog broadcast was broadcasting from half way between Nashville and Cookeville.

RonG