W09DM is Now WNSH-LD
- Posted April 9th, 2022 at 10:03am
Thanks to Leatherneck97 for pointing this out to me. W09DM channel 9 in Nashville has now changed their call letters to WNSH-LD. I have to say that those letters look a lot better. Until more news breaks, that's all for now.

RonG
- Posted on April 15th, 2022 at 10:28pm
WNSH-LD is now only broadcasting 2 channels. 9-2 and 9-3 are showing no service. 9-1 and 9-4 are the same. It is also still identifying as W09DM. I wonder when they will get new programing and their call sign corrected. Also, WRTN has been off the air for the last eight days. I don't know if this means anything or not.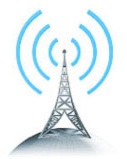 NashDigie
- Posted on April 16th, 2022 at 9:40am
Thank you for letting me know about WNSH. I don't know when they will get programming on there, but keep me updated though. Yes, I knew about WRTN not broadcasting. Actually, a while back, their temporary status to broadcast on channel 8 expired, but they still were broadcasting on there for a while after that until they stopped the other day. Hopefully, maybe this means that they are in the process of changing channels to 17.

RonG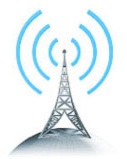 NashDigie
- Posted on April 25th, 2022 at 12:14am
Thank you so much for pointing this out to me. The strangest thing is, is that they are not broadcasting on their new frequency. They are actually broadcasting on RF channel 26, not 17. RF channel 26 is where WNTU should be broadcasting. I am going to post right after this.

n2radio