Repack Update (9AM) - WNAB and WJFB
- Posted October 18th, 2019 at 9:15am
So far, WNAB CW 58 was off the air earlier this morning and WJFB 44 went off the air at 8am. As of right now, that is the only difference. Look for more updates as they develop.

Cablecutter
- Posted on October 18th, 2019 at 10:59am
I have lost WNAB, I haven't had WJFB in a few weeks. Also on NewsChannel5 WTVF, I HAVE 5.11,5.12 and 5.13. They are the main channel, 5 plus and Laff.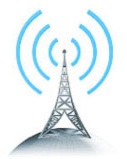 NashDigie
- Posted on October 18th, 2019 at 11:36am - Edited
WNAB and WJFB are still off the air. If you see 5.11-5.13, that is there VHF channel 5 signal. They broadcasts two channels, now channel 36 as 5.1-5.3 and VHF channel 5 as 5.11-5.13. They broadcast the same thing. Also, WZTV is still broadcasting on their old channel. They haven't made the switch yet.