Repack Update (7pm)
- Posted October 18th, 2019 at 7:20pm
It looks like everything is done except for WJFB. They still have not turned on their repacked channel which is channel 25. Also, WZTV and WNAB are currently on a low power situation. They will power up anytime in the next few months. Also, if you are having any trouble with WNPX 28, well, I am sorry to say they are done. As far as I know, they will not power up at all. They are broadcasting near Cross Plains in Robertson County at only 550kw instead of 733kw what they were doing before. Until WJFB turns on, that is all for now.

Chris
- Posted on October 18th, 2019 at 7:58pm
Thanks for the updates: today's changes were surprisingly smooth (from viewers point of view at least). FWIW...WNPX antenna is @ around 1200' on the Cross Plains tower. Still a strong signal at Percy Priest Lake.

n2radio
- Posted on October 18th, 2019 at 8:28pm
Picking up 5, 17 and 58 just North of Bowling Green, but signal strength is greatly reduced. I expect these signals to be hit or miss while they are running on temp antennas. Locked in also on 40.1-.5 from WKUW White House which hasn't happened since the WJFB simulcast began. WNPX 28 signal on 32 with the move north is making Ion a local signal in Southern Kentucky. I have a stronger signal on WNPX than WBKO 13 And WNKY 40. In addition, KET 58 (29) was able to increase power and coverage with the re-pack. It may have some coverage now into Middle TN. Still no WJFB which was mostly solid prior to the addition of METV, etc. Looking forward to picking it up on the new frequency sooner rather than later.

happydoo
- Posted on October 19th, 2019 at 1:04pm
How can we get word to WNPX 28 that folks in the middle Tn area near Cookeville would love to have viewing once again. Our kids even loved the Qubo channel.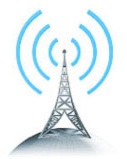 NashDigie

gregsfc
- Posted on October 27th, 2019 at 1:19pm
I'm still getting Ion 28 in Rickman but it does show weaker than before. Two bars versus 5 bars before. I think they are the ones that have permanently reduced power, but not sure. It gets confusing who did what and when. Ion 28 used to be our strongest signal received to the west; second strongest was CBS, aka Channel 5. So if you are able to upgrade slightly, you may get Quobo back.The one we miss is MeTv. Gone since they left WKRN 2.2.