Oxygen is Now Over the Air in Nashville
- Posted December 29th, 2022 at 2:33pm
Thanks to xmguy. I just found out that the Oxygen True Crime network that has been on cable and satellite is now on WSMV 4.4 replacing CourtTV. The network is owned by NBC, and they rolled it out on broadcast tv back in April on their owned and operated stations. Now, Gray TV, WSMV's owner, has put it on only two stations right now, WSMV and WUAB in Cleveland. Until more news breaks, that's all for now.

xmguy

Leatherneck97
- Posted on December 29th, 2022 at 4:28pm
Thanks to Xmguy and Nashdigie for this update. I've been looking forward to Oxygen True Crime coming to Nashville for a long time but I can't get WSMV or its repeator in Algood.

Leatherneck97
- Posted on December 31st, 2022 at 5:06am
Nashdigie I've read through some older posts about WBKO plan for a power increase. I wonder if they plan on doing it before the expiration date or sometime soon?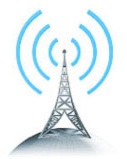 NashDigie

Leatherneck97
- Posted on December 31st, 2022 at 5:08pm
Thank you, Nashdigie. I know you have been asked about it before but it has been a year since it was brought up. I seen on Rabbitears that it was December 1st but they probably wouldn't wait until then to increase their power. I get WBKO decently but the increase would make it more stable for me. I'm 50 miles from Bowling Green and I only get the WBKO, WNKY, and WKYU.

JDC