NC5s 9am Slot Revealed
- Posted August 25th, 2022 at 10:59pm
I just found out what is going to take over the 9am slot on NewsChannel5. They will begin with a half hour NewsChannel5 at 9am newscast and then, their corporate-owned show The List. Also, if anybody is interested, Tamron Hall will be moving to the CW Nashville at noon. Until more news breaks, that's all for now.

Leatherneck97
- Posted on August 26th, 2022 at 5:03am
Love to see the news channels moving around content for views. News channels are getting more news time on their hands and that results in more news being told which I think is a good time.

itgrouch
- Posted on August 28th, 2022 at 4:49pm
Unless there is real "Breaking News", the news stories are rehashed every 30 minutes. It is just a cost savings move going with local news, sports, and entertainment shows, as daytime TV just doesn't bring in the ratings as they used to. It literally costs WTVF nothing to air a Scripps owned show, and costs little for them to air a 30 minute newscast. It will be interesting to see if the Kelly Clarkson show will have as good or better ratings numbers as Ellen's show did in the 3pm time slot, although Ellen's show ratings plummeted after the controversy around her show.

JDC
- Posted on August 28th, 2022 at 10:38pm
Channel 2 just announced their own local show at 2pm to fill the slot vacated by "The Doctors." https://www.wkrn.com/local-on-2/news-2s-new-lifestyle-show-local-on-2-coming-this-september/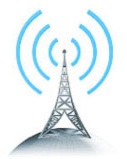 NashDigie