More Information on WJDE
- Posted January 20th, 2015 at 9:05pm
This past Saturday, I went into the Nashville area and while there, I had a portable digital tv and antenna with me, and I looked at WJDE 31.1-31.6. MeTV was indeed broadcasting on 31.1 and Heroes & Icons on 31.2. Decades has started on 31.3, but it had no sound. I turned the volume up and I didn't hear anything at all. HSN was on 31.4, and the other two channels, 31.5 and 31.6, were religious. I didn't pay that much attention to those channels. I was more interested in looking at H&I and Decades. That is all I have right now.

lug1
- Posted on February 1st, 2015 at 10:14am
Decades lost sound on Jan. 16 just before it started showing "The Millionare". I checked last night and it has sound again (showing "The Doris Day Show" this weekend). I don't know when the sound returned as I have been away. 31.6 is still Soul Of The South although it may have had a religious program on at that time.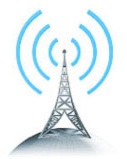 NashDigie
- Posted on February 1st, 2015 at 2:59pm
Thanks for the comment. I think it was sometime last week, that I got an e-mail from someone that they had put the sound back on. I actually was able to see 31 again yesterday, and got to see for myself. I am still hoping they would not only power up more, but also move it to the north where most of the channels broadcast.

lug1