Laff TV Coming This Sunday Night!
- Posted September 18th, 2015 at 2:49pm
I found out that they will switch from ThisTV over to Laff at 11pm this Sunday night. So, if you will be up at that time, you can see them switch it over. I don't know if they will take ThisTV off before 11pm and then at exactly 11pm put Laff on or wait until 11pm then take ThisTV off. I don't know what they will be planning on doing, but I will watch it myself and see what happens. Also, I don't know when ThisTV will be placed on WRTN channel 6 or where on channel 6, but when it does, I will let you know. That's all for now.

Jon1964
- Posted on September 18th, 2015 at 7:27pm
Awesome! I know some people aren't excited about it. But it is on a strong high power signal that most people can reach, unlike MeTV and Antenna TV. I am tired of the same bs on television so I enjoy watching many of the old shows from the 80's or 90's.

Southerner1
- Posted on September 22nd, 2015 at 4:02pm
I watched as ThisTV changed over to Laff TV. It was completely seamless. One minute a movie ended on ThisTV. The next minute, the Laff TV show started. I only wish channel 2 had been this efficient in changing over to MeTV. I miss the Living Well network and I'm tired of the long wait for MeTV.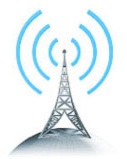 NashDigie