Digital Blackout and Changes
- Posted October 29th, 2013 at 12:05am
There has been something going on with the Nashville tv airwaves as of late. It started Sunday with WPGD 50, WKRP 6, and WJNK-LP Analog 34 going off the air. They are all broadcasting from one tower at the junction of I-24 and Old Hickory Blvd. in northern Nashville. Since then, all of the channels have come back on the air, but WKRP channel 6 is not completely back to normal. From what I have heard, thanks to tomintn, 6.3, where Cozi TV has been for the past few months, is now back to Country Clips and 6.7, the Infomercial channel, is not being shown. I have e-mailed, but I have not gotten a response back yet. When I do, or hear, anything else, I will post it here.

tomintn
- Posted on October 29th, 2013 at 6:58pm
Cozi is now on 6-3! Yes! 6-7 is still dark. I am hoping for Antenna TV!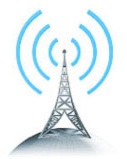 NashDigie