Dabl is Now Available (I Think)
- Posted January 2nd, 2020 at 4:29pm
I'm not for sure, but I am now able to see Dabl on my LG TV. I wasn't able to see it on there before. I just want to know if anybody else can. If you can, please leave a comment to let me know for sure. Until more news breaks, that's all for now.

flipper12
- Posted on January 2nd, 2020 at 6:08pm
I can get it on my Tivo. Hopefully WNAB permanently fixed their problem with it.

Chris
- Posted on January 3rd, 2020 at 9:01am
I'm also able to again see 58.4 Dabl (on the Davidson/Wilson county line) next up: setting a betting pool for the date when (if) WJDE actually fires up on RF 23... BTW...the new site layout looks great

JDC
- Posted on January 3rd, 2020 at 12:19pm
I was able to get Dabl by scanning. Also picked up WRTN for the first time in months from La Vergne.

itgrouch
- Posted on January 3rd, 2020 at 3:12pm
Thanks for the heads-up. I did a re-scan on both of my TiVo units and TV and can now receive Dabl on 58.4.

CompuPaul
- Posted on January 4th, 2020 at 3:17am
Glad they finally figured out the visible flag! (It was broadcasting all this time, but for most of the time set not to show.) I also hear that we may soon be getting a new network, Circle, focusing more on country music, Opry Entertainment Group / Gray TV / RTM Studios / Sinclair. No idea what channel they'd put it on.

RonG
- Posted on January 4th, 2020 at 10:31am
I get DABL now on most of my tv's but not all of them. My Panasonic will not receive it even after a rescan, so there is still something not right.

videohead311
- Posted on January 8th, 2020 at 11:06am
I've given up on channel 31 WJDE. They must have gotten a bunch of bad equipment.

botts_w
- Posted on January 8th, 2020 at 1:00pm
I will run a scan tonight, right now wnab is a no signal as well as ket, tonight tho they will be on and I will scan then and let everyone know. I am in south central Kentucky near the tennessee border.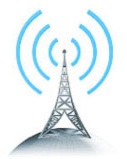 NashDigie

videohead311
- Posted on January 9th, 2020 at 5:16pm
Channel 31 is back on the air. They are testing right now I guess because the channels are messing up.

gregsfc
- Posted on January 11th, 2020 at 4:47am
As long as WNAB and WZTV stay in degraded mode post repack, I don't have a chance at getting them. According to my Rabbitears report, they are 79 miles and 85 degrees magnetic from the transmitters to my house. Rabbitears also shows their degraded and temporary power levels; 130 and 68 kw, respectively. If I scan middle of the night, I can get WZTV but not WNAB. Even though I can get CW in Crossville, my tv's web app will not provide channel guide info for that station. I recently emailed WZTV engineering and asked them to give the public an update via their website or contact Nashdigie via this site when they have a changed status or tentative work date; no response from them. The only communication I can find from them to us is from November; about one month post repack date.

Techdss29