16:9 SD Subchannels
- Posted May 19th, 2014 at 4:54pm
As anyone else noticed lately that some 480i SD subchannels have changed from 4:3 ratio to 16:9 ratio? It has happened recently first to NewsChannel5+ (WTVF 5.2) and now to Heartland (WSMV 4.2). I am guessing that since both channels are showing repeats of their newscasts, instead of having to cut the sides off, that they want to show them in widescreen format. In the comments section, tell me what your thoughts are about them changing the aspect ratio of the subchannels.

bnanewbie
- Posted on May 22nd, 2014 at 8:32pm
I just saw this site. THANKS SO MUCH FOR HAVING THIS. I am not familiar with the verbiage you are using but are you saying that heartland no longer airs their shows in the letter box type format or whatever you call that? if that's the case I might start watching. I hated that it was airing that way.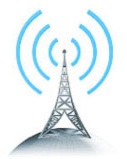 NashDigie
- Posted on May 22nd, 2014 at 10:07pm
What I mean is that they (WSMV) has now made it possible to where some shows and videos, which were filmed in the last few years, are now able to show them in widescreen format without it being stretched to fit an HDTV. Like when I found out about it, it was "Larry's Country Diner" that was on, in widescreen format, and it wasn't stretched.